Fashion
Winnie Harlow dives into summer for the July-August 2018 cover of L'Officiel Russia. Lensed by Ricardo Abrahao, the Candian model poses in a Fendi swimsuit with hula hoops. For the accompanying spread, Winnie embraces a wardrobe full of jewel toned fashions. Styled by Elena Bessonova, the 23-year-old wears the designs of Calvin Klein, Eres, Marc Jacobs and more.
Fashion
Gigi Hadid fronts Fendi fall-winter 2018 campaign
Fendi goes back to basics with the release of its fall-winter 2018 campaign. The advertisements feature notable faces Gigi Hadid, Adwoa Aboah and Abbey Lee Kershaw. Photographed by Fendi creative director Karl Lagerfeld, the trio poses in a stripped down studio setting. Inspired by the allure of backstage, logo print dresses, statement bags and elegant outerwear take the spotlight.
Related: Kim Kardashian & North West Front Fendi #MeandMyPeekaboo Campaign
FENDI FALL/WINTER 2018 CAMPAIGN
Adwoa Aboah stars in Fendi fall-winter 2018 campaign
Abbey Lee Kershaw stars in Fendi fall-winter 2018 campaign
Fendi unveils fall-winter 2018 campaign
Adwoa Aboah appears in Fendi fall-winter 2018 campaign
An image from Fendi's fall 2018 advertising campaign
Karl Lagerfeld photographs Fendi fall-winter 2018 campaign
Fendi focuses on eyewear for fall-winter 2018 campaign
Model Adwoa Aboah appears in Fendi fall-winter 2018 campaign
Fashion
Elsa Hosk lands two covers for the Fall 2018 cover of Issue Magazine. In front of the lens of Zoey Grossman, the Swedish beauty wears a denim look for the first image. And on the second, Elsa poses topless with high-waisted jeans styled by Anna Katsanis. Inside the fashion glossy, the blonde model turns up the heat wearing the designs of Versace, Chanel and Ellery amongst others.
Fashion
Photo: Depositphotos.com
Summer is on, and you won't be the only one who needs to adjust your style to hot temperatures. Summer involves new make-up and different hair dye products, among others. Today we talk about a surprising and useful gift you can make your boyfriend this season. Since you are women who know a lot about hair care and cosmetics, we give you an impressive and practical way to help you find the best beard dyes for your partners to use this summer.
Men encounter so many beard problems you might not be aware of. However, they sometimes show their concerns when spending more time than usual looking in the mirror. You can use your qualities and expertise in product choice by giving him a helping hand with everything he dislikes about his beard.
SIGNS THAT YOUR PARTNER NEEDS A BEARD DYE
Your partner might not come to you and say that he needs a beard dye or consider such a product. Men are usually unaware of what the best beard dye should look like when they just discover they need one. Here's how you can find if he will enjoy such a gift and how to help.
He may be looking for natural substances or ingredients that beard dye products should potentially contain. Since we talk about cosmetics, they usually use similar ingredients to women dyes. However, they also come with ups and downs. To be on the safe side of efficiency, you can begin a short discussion about someone who recently searched for and found a natural beard and mustache dye, and notice his reaction. Don't worry if he fears ingredients or effects. Men don't deal with facial hair dye products every day.
As per most men reaching their 30s, your boyfriend may develop grey hairs. The beard is visible, so your boyfriend may not be pleased with grey facial hair. If he's looking for a solution, such as removing the problematic hair, you can come with a more adequate and convenient option.
Men who have a freshly grown beard just notice that facial hair doesn't have the same color and tone as the head hair. That's because there's less hair involved on the face. The color also changes easier due to sun exposure or coffee consumption. Therefore, your boyfriend may notice that his facial hair has an uneven tone and look for solutions.
If your partner works with customers or often has business meetings, he might look for ways to make his beard look flawless. Also, if he usually cares for his beard (and he should), then an even and intense color might make him feel younger.
Some change their looks now and then. If your partner has already tried hair dyes, he might be open to dyeing his beard and/or mustache. Take it as a style challenge.
Photo: Pexels
WHAT TO LOOK FOR IN A BEARD DYE
If you're searching for the best beard dyes, it means that your partner is not fond of salon options. So, there are fewer criteria to consider.
To begin with, there are permanent and semi-permanent products available on specific websites and in online stores. Semi-permanent options have colors which last for a few (even two) weeks. You can consider such a product as a test if your boyfriend hasn't tried facial hair changes before.
Start from here, plan your budget and begin your research work. Once you've made a shortlist of products, read as many specialists and users reviews as possible. Since you cannot test the product you purchase, you need to ensure it saves him from any application issues.
Men's beard is rough and dry. So, the easier is the dye to apply, the more popular it becomes among men. There are creams, gels or powders that require a brush or toothbrush to use. Make sure the application process isn't tricky and needs less than an hour of work.
CHOOSE THE RIGHT COLOR AND TONE
Having a flawless beard keeps men healthy and handsome, according to a study. (yes, you should show him the study later on). So, it's essential to find the right tone for your partner's beard. Facial hair dyes for men usually come in self-explanatory colors. If you want to make a gift to a boyfriend who didn't use such a product before, you might want to opt for a dye in his natural color. Begin by limiting the products to light or dark tones. Then, experts claim you should choose a color a few shades lighter than your boyfriend's beard – it's not as difficult as it seems.
Men with black hair should use a dark brown tone to avoid making their face look pale. Meanwhile, hazelnut brown should fit reddish types of men, while the brown-haired should only opt for the above. Blonde men should efficiently work with tints that are closer to their natural shades as light hair is more versatile.
INGREDIENTS TO AVOID
Even organic beard dyes include some chemical preserving components or chemical compounds. Aside from henna, most almost-organic products have ingredients that don't harm the skin. However, some of them can cause rashes, irritations and skin allergies.
Avoid products which include ingredients such as ammonia, peroxide, diaminobenzene, resorcinol, or paraphenylenediamine. You may already know some of these chemicals as they're in the composition of standard female hair dye products.
EXPERTS' RECOMMENDATIONS
We plan to make your work even more comfortable. Below are the top-three products that both experts and users recommend. Here are three of the preferences among American men.
1. Bigen EZ Hair Color for Men is easy to use for both beard and hair. It also comes with a comb-in application tool that works for natural-looking color. The dye doesn't contain ammonia and includes a small amount of peroxide. This dye comes in dark black and dark brown.
2. Clairol Natural Instincts for Men is non-irritating and contains natural ingredients such as vitamin E and aloe vera. The non-permanent color lasts for 28 washes and comes in brown-black, dark, medium and light brown.
3. Blackgel Best Styling & Gray Hair Coverage for Men is a temporary two-in-one dye that also works as a styling gel. Even though it only lasts for a day, the product effectively covers up gray hairs and comes in an alcohol-free version.
Gifting the Best Beard Dye to Your Partner
Choosing for your partner attentively will make him appreciate the gift even more. You only need to keep in mind that you're looking for a beard dye to increase his body confidence – and it is also important for yourself. If you consider both quality and his preferences, the beard dye might turn into a long-term use option. Remember that dyeing the beard involves commitments so that you might go for a semi-permanent product, for starters.
Having a boyfriend who is entirely pleased with his looks will make him more confident and even more successful at work.
Fashion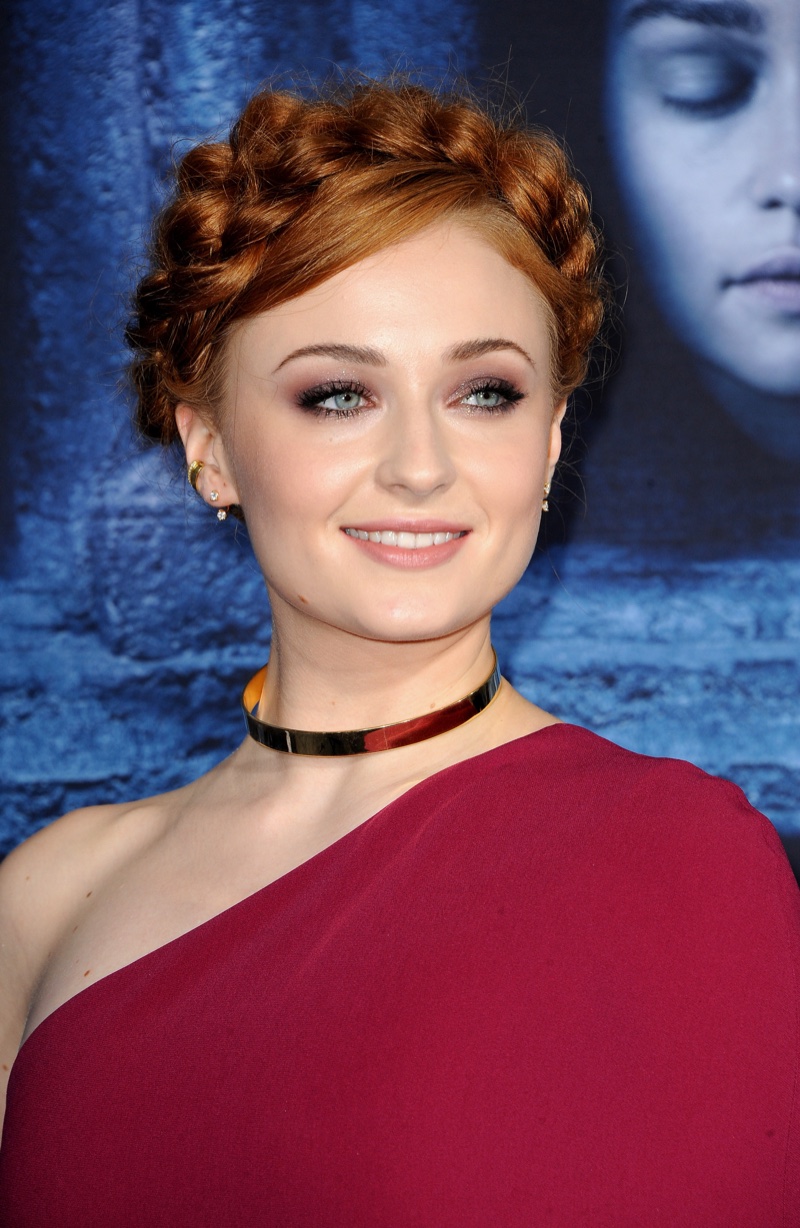 Even the simplest hairstyles with braids make it possible to create an interesting image that does not require too much time and expensive accessories. A correctly selected braid will help underline the shape of your face, as well as disguise some shortcomings. Braids are suitable for any situation – for sports, festive events, and as an everyday option.
In any weather, this hairstyle will retain an attractive appearance. Braiding is a wonderful solution for everyday use. In the hot weather, a woman can remove long hair with the help of intricate braiding. You can get the braid undone at any time. Contrary to the common opinion, braids do not harm long hair and also protect it from ultraviolet radiation, windy weather, and other adverse environmental effects. However, braiding can cause some inconvenience, especially if there is a habit of wearing hair loose.
For braid hairstyles, there are almost no restrictions, except hair length. Braiding is quite difficult to do with a short haircut. Owners of long and medium hair are able to implement a large variety of braids for curly, soft, smooth or hard hair. After all, the goddess braids styles are able to emphasize the femininity and beauty. Nevertheless, to master even an ordinary braid yourself, you will need a little practice and skills. Here are four braids hairstyles for practical styling on the everyday basis at home.
SIMPLE BRAIDS
To make it, gather hair after combing, and then divide it into three equal strands. The right and left strands should be taken with the right and left hands respectively. Move the right strand over the middle one and take it with the fingers of the left hand, but do not connect it with the left strand. With the free right hand, take the middle strand and tighten it so that the middle and left strands change places. Pull the remaining right strand over the middle strand and tighten it. Keep plaiting, alternating the right and left strands with the middle strand as long as the length of the hair allows it. The end of the braid can be fixed with a ribbon or a decorative rubber band.
FRENCH CLASSIC BRAIDS
First, comb the hair back. If hair is difficult and stiff, try making the hairdo when hair is a bit wet or use special styling products. Mousse, gel and hair wax will make hair softer and supple. Divide hair into three equal thick strands. Make the usual three-strand braid, gradually adding loose hanging hair from both sides. When the neckline is reached, continue making a simple braid. If desired, you can immediately fix the braid with an elastic band or leave the hair getting loose. That is, the French braid is similar to a simple braid, but it has one feature. Plaiting goes from the upper line of hair growth with the thin strands and you gradually add more hair from the top and temples.
FISHTAIL BRAIDS
It is also known as a herringbone braid. The difference from previous braids is that you will need only two strands. For that, gather your combed hair into a low and back ponytail and make two equal strands. Take one small strand and put it crosswise on the opposite one. In this way, the right strand goes to the left, and then, the left one goes to the right. Repeat it this way until your hair runs out. The main advantage of the fishtail braid is its diversity. There are many variations of such an interesting plaiting that will allow you to diversify your image. For instance, you can make two pigtails and then braid them together. The way of braiding is always the same.
MOHAWK GODDESS BRAIDS
This hairstyle is also known as Dutch braid. To make a Mohawk braid, brush first your hair back. Gather two hair strands directly behind the front part of your head. Then, take a chunk of hair in the upper part of your forehead. Begin to make the braid as close as possible to the forehead, twisting the outer strands together. Continue braiding down the top of your head. Fix the end of your braid and secure it with hairspray if needed. Following the up-to-day fashion, the sides of the head can be shaved to really look like a Mohawk woman. There are also many variants of this hairstyle to try on.
When the braid is not perfect at first, do not worry. With a little practice and proper care of your hair, you will surely be able to create cute goddess braids hairstyles in a couple of minutes. Even with an average hair length, you can use all kinds of braiding, from simple to the most complex. Some skills in making different braids will enable you to create a new interesting image each day.
Fashion
Iconic American brand J. Crew links up with inclusive label Universal Standard for a new clothing collaboration. The collection includes sizes ranging from XXS to 5X. From lightweight dresses to embellished tops and relaxed jumpsuits, these pieces are great for the summer. Prices start at $50 and go up to $150. Stripes, ties and gingham patterns decorate the chic pieces.
Related: Woke Up Like This | 4 Pajama Inspired Styles From J. Crew
UNIVERSAL STANDARD X J. CREW COLLECTION
Categories

New Posts

Hot Posts