Other Brands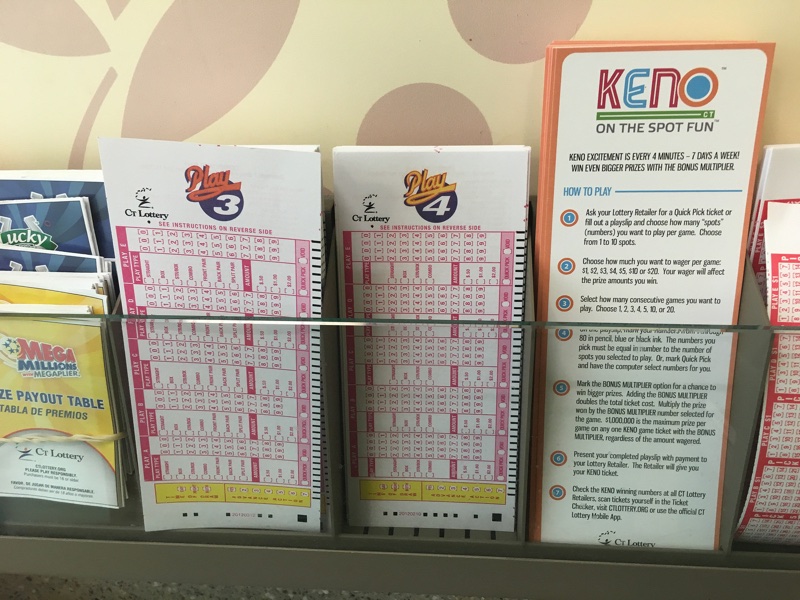 (
CC BY 2.0
) by
JeepersMedia
Obviously, disposable income makes it a little easier to follow your dreams but can winning the big bucks on the lotto help you live out your dreams of stardom? Here are some of the most famous and infamous lottery winners and some of the most decadent and interesting ways they used their wealth.
VIVIAN NICHOLSON
"Spend, Spend, Spend" – a lotto win made Vivian rich but it was this line that made her famous. Vivian Nicholson and her husband Keith won £152,300 back in 1962, which is around £3 million in today's money. Vivian told reporters that she was planning to "spend, spend, spend" and she lived up to her promise with a number of lavish spending sprees on everything from fur coats to sports cars. However, this spending was Vivian's downfall and she would be bankrupt by 1970. Vivian would spend the rest of her life trying to recoup her lost wealth – to no avail. While her money didn't last, her memory would and Vivian's place in culture is forever assured. Nicholson has been referenced by everyone from The Smiths to Morrissey, a musical based on Vivian's life debuted on the West End in 1998 called – of course – Spend, Spend, Spend.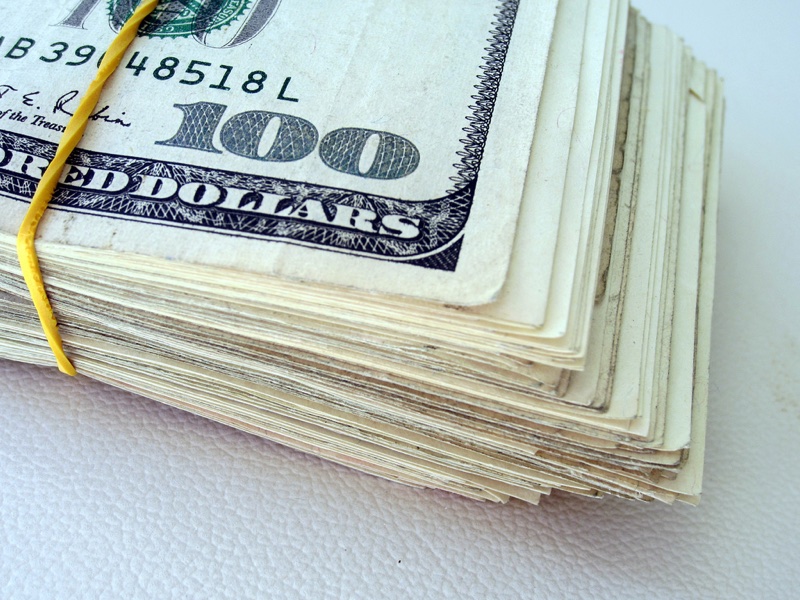 (CC BY-SA 2.0) by 401(K) 2013
ROGER GRIFFITHS
When this 34-year-old dad won £1.8 million in the lottery, he decided to pursue some of his old dreams by getting the band back together – his old university band, in fact. To be fair, Roger's band was slightly more impressive than your average university band, 'FMB' were the subject of a documentary called 'The Next Big Thing' on Channel 4. Griffiths got his band back together with £25,000 of his winnings. Unfortunately, it wasn't enough to catch the public's eye and FMB never did become the next big thing. In its article about ways to spend a jackpot on musical endeavours, gaming brand Lottoland indicates that Griffiths' band only shifted 600 copies of their single "James".
JANE PARK
Jane Park became the youngest Euromillions winner ever when she won £1 million at the age of 17. Making her win even more shocking was the fact that her winning ticket was the first one she had ever bought. Park has been in the headlines ever since, both for the amount she's dropped on plastic surgery and for the celebs she has been linked to. Most recently, she's dated singer and reality star Sam Callahan and Dundee player Jordan Piggot.
ADRIAN BAYFORD
In 2012, Adrian Bayford and his wife Gillian won a massive £148 million in the Lotto Jackpot. Adrian, a lifelong music fan, used some of his winnings to open a movie and music memorabilia shop. Adrian also used his wealth to gain a foothold in the music industry. He became an executive producer on an album by British rock band Last Great Dreamers and, when the Cambridge Rock Festival was in danger of being cancelled in 2017, Bayford allowed the festival to use his back garden as a location – putting his wealth to good work.
The most successful celebs on this list seem to have followed their dreams, not their money. So, that's something to keep in mind if you ever win the jackpot.
Other Brands
Here's the second handbag that hasn't been featured on Chanel website, exciting right? Well, it's a squared, handle and flap bag in one and it's gorgeous. The style represents the Classic Flap Bag Collection, because many details are very alike. This bag might be seasonal as well and it's available for the Spring Summer 2018 Collection Act 1. So meet the Chanel Squared Classic Handle Bag.
The Design
Just take a good look at this beautiful thing. It's like the Classic Flap Bag has been broken down, then put back together to create a new style. This bag is like the handle bag version of the Classic Bag.
The body is diamond quilted as well as the flap. It comes with the iconic smooth CC logo on the front. Then a nice handle has been crafted on the top. This is a stunning lady's bag, perfect for day and night, perfect for any occasions. And the best of all, it's might be limited as it will unavailable after this season.
The bag is made with a woven chain leather strap for shoulder carry as well as cross body carry. Your wardrobe will love it.
And btw, this bag is made from lambskin. For now it's only available in silver hardware. The colors we know are black, beige and pink.
The Sizes And Prices
Currently we do not have the style code, measurement or prices. Please check with the SA for more details.
More Images And Colors
Other Brands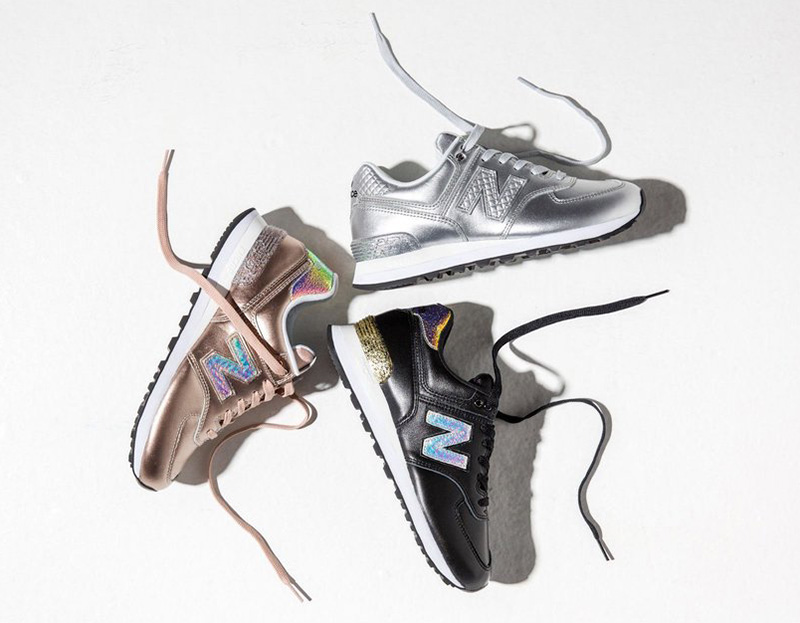 Sneaker brand New Balance is known for its comfortable designs, but with its latest capsule collection, the company turns up the glam factor. The classic 574 sneaker gets an update for the new 'Glitter Punk' range. The limited-edition collection features bold glitter accents as well as a metallic logo. Made with ENCAP cushioning, the 'Glitter Punk' comes in rose gold, silver and black. Priced at $89.99, they're also super affordable. See more from the glitter collection below, and shop the line at NewBalance.com.
Related: See Keds & Kate Spade's Bridal Sneakers
NEW BALANCE 'GLITTER PUNK' SNEAKERS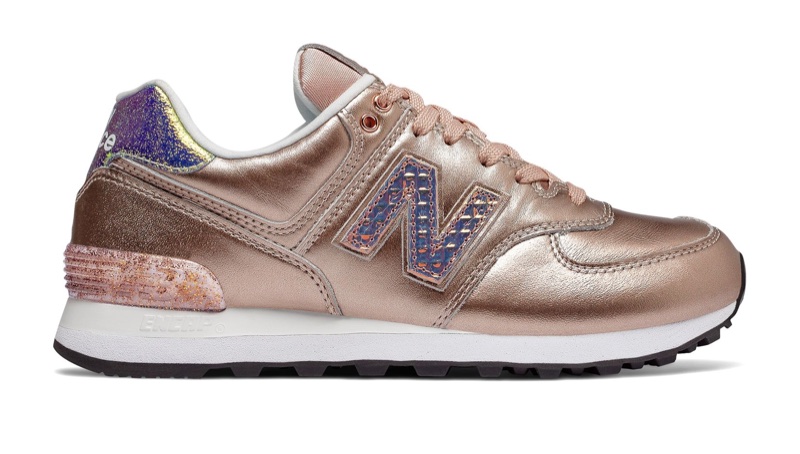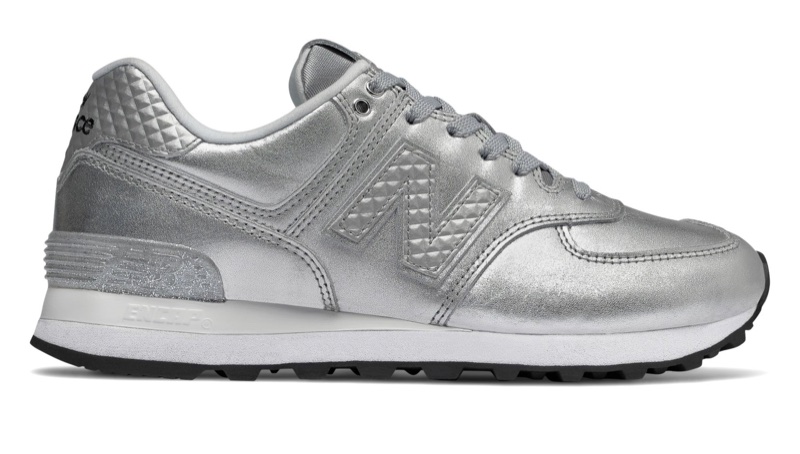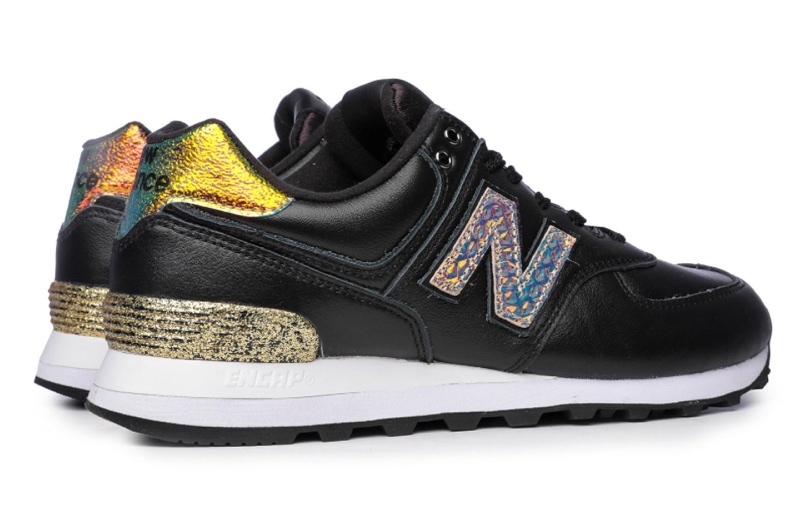 Other Brands
Many people have a love for the excitement that comes from playing their favorite games of chance. For many years, the only way that you could indulge that love was to go to your nearest casino. At those establishments, many of the most thrilling slot machines and table games were available all in one location. Of course, that also meant getting dressed up, braving pretty intense traffic, and dealing with large crowds just for the opportunity to do a little gambling. For many people, getting that chance was worth all the hassle that went with it. Yet for others, everything that accompanied the casino experience tended to be a little too much to handle.
Luckily, there are now alternatives for that latter group of people. The internet allows you to essentially enjoy the casino experience from the comfort and privacy of your home without any of the hassle that goes along with heading out to the nearest casino. The other good news is that there has been a proliferation of these so-called online casinos. Just as you might have a favorite actual casino that you love to go and visit, you can also experience many different online casinos before you find the one that is just right for your tastes and needs.
THE BEST ONLINE CASINOS
Take a tour of some of the best Canadian casino websites to see which one is the proper fit for what you're seeking. What you'll find are the following three advantages that online casinos have over their brick-and-mortar brethren.
NO DISTRACTIONS
When you are trying to concentrate on the game you're playing, it can be difficult to do so with all of the noise that's all over the place in a casino. And that doesn't even consider the possibility of people who have had perhaps a little too much to drink spoiling your fun. An online casino takes all of that extraneous stuff out of the equation and allows you to focus on the task at hand, which is winning large amounts of money.
NO EXTRA CASH
When you go to a casino, you might have the intent of simply spending your money on your favorite gambling entertainments. But it is very easy to get impulsively swept up in the amenities offered to you. You might get caught up shopping or buy food and drinks, which wasn't your initial purpose for going. Staying at home allows you to avoid all of the things that are tangential to the actual reason you want to go to a casino, which is the gambling.
ALWAYS A SLOT MACHINE AVAILABLE
On a weekend evening, it can get extremely crowded at the average casino. And that means that you might have a hard time finding a table game that isn't already maxed out. It also might mean your favorite slot machine is occupied. When you play at home, you'll have none of these issues.
If you're looking for a night out on the town, the casino experience is still second to none. But if your concentration is the gambling aspect of it, online casinos provide the more reasonable option.
Other Brands
Bringing back the classic to the modern world, meet the Louis Vuitton Neo Triangle Bag for the Spring Summer 2018 Collection. The Neo Triangle Bag reminiscent of the original Vernis Bag from the 1999 and the 2000. It features a nice ladylike shape for the glamorous woman and it's small but powerful. So let's dive into the details.
The Design
Crafted in rectangle shape, the Neo Triangle Bag glams up any scene. It shines because of the modernized Monogram Embossed Patent Leather. It's a classic while at the same time – timeless.
Colorful is another thing. During the upcoming seasons, you will need some bright color to match your summer dress (or other outfits). And what are even more stunning are the additional boho-chic tassels that come with it. The tassels neutralized the shiny patent, making it easier to become your next everyday bag. But of course, you can also remove the tassels whenever you want.
The Embossed Patent is made from cowhide leather. This bag also features 2 toron handle for tote carry but also a removable shoulder strap (non-adjustable).
The Interior
This handbag might be small, but don't overestimate its capability. The interior is quite organized with structured pockets. Inside you will find a flat pocket and one main compartment to store all your vital essentials. Also, the bag opens and closes with a double zip closure.
The Prices And Sizes
Measuring 9.2' x 6.5' x 4.5' inches, priced at $1920 USD, $2420 CAD, €1420 EUR, £1320 GBP, $16400 HKD, $2530 AUD, ¥233280 JPY, 15200 CNY via Louis Vuitton boutiques.
More Images And Colors
Other Brands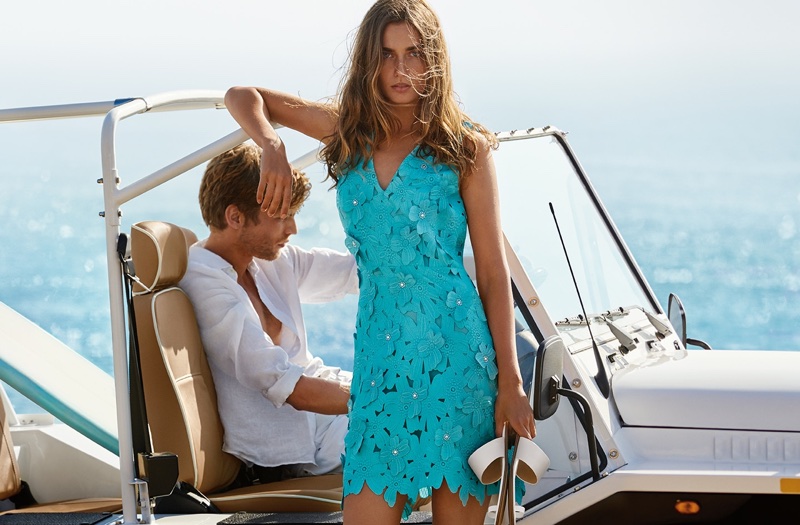 Andreea Diaconu poses by sparkling blue water for the spring-summer 2018 campaign from MICHAEL Michael Kors. Modeling alongside Baptiste Radufe, the pair head out for a sun-drenched outing in his and hers outfits. Mario Testino, who recently made headlines for sexual misconduct allegations, captures the advertisements. The new season spotlights turquoise fashions including sun dresses, knit sweaters and oversized handbags.
Related: Edita Vilkeviciute Enchants in Michael Kors 'Sexy Ruby' Fragrance Ad
MICHAEL MICHAEL KORS SPRING/SUMMER 2018 CAMPAIGN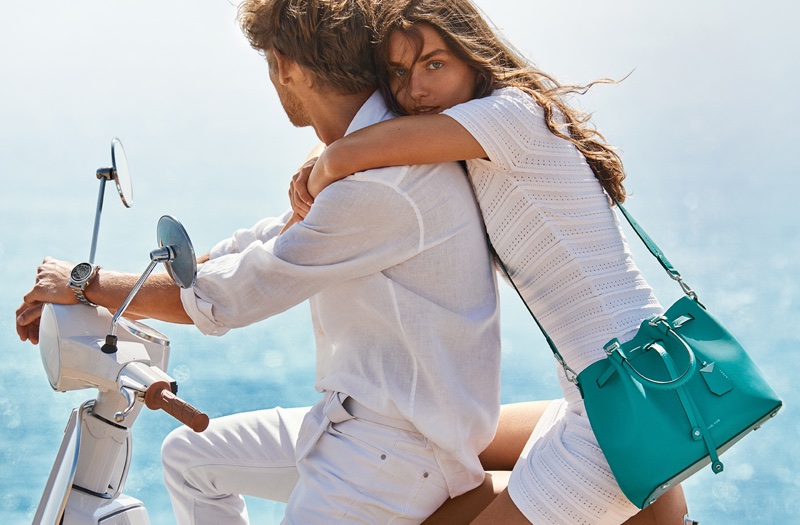 "This spring, everything from three-dimensional florals to sporty separates are transformed in vibrant hues of tile blue, aqua and lavender for a fresh, optimistic twist. Just add sun."
–Michael Kors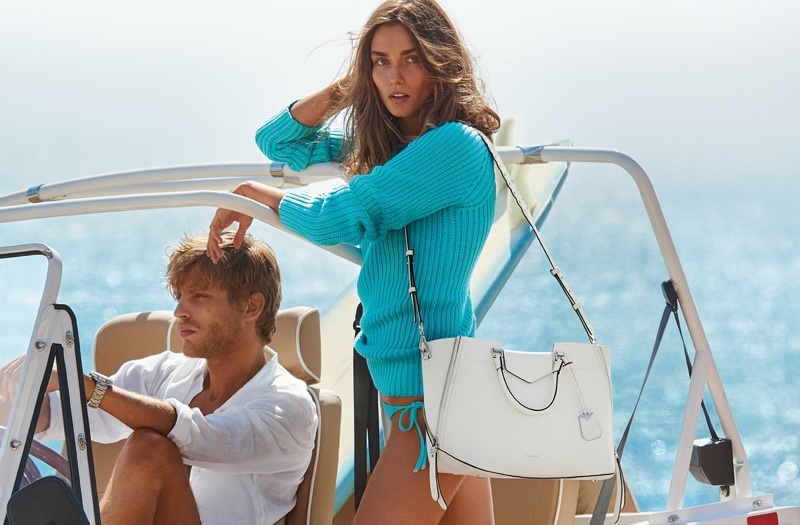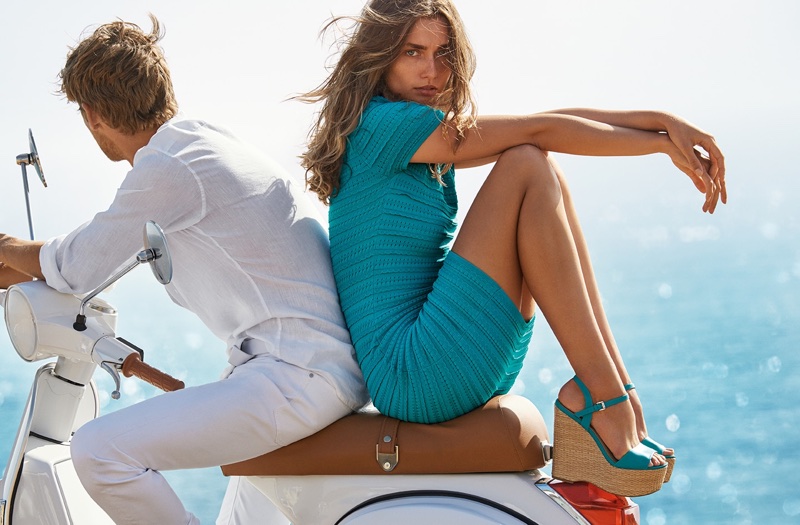 Categories

New Posts

Hot Posts